We provide services for smart phones, tablets, laptops, desktops and servers in the Cairns and Atherton Tablelands area.  We are experienced with Apple, Microsoft and Linux operating systems.  We design and host web sites and provide network and internet services support for businesses and private customers.  We repair, upgrade and tailor computers to specification using selected quality components.  We provide hands-on training for individuals and groups.  We provide both on-site assistance and remote support using phone, live chat, screen sharing and email.
Our rates include 'pay as you go' rates for on-demand maintenance as well as 'prepaid bulk hours' for ongoing assistance.
Prices are all inclusive.
Pay As You Go
Hourly
(1 hour minimum booking)
$88
Half Day
(3.5 hours $88 per hour)
$308
Full Day
(7 hours $88 per hour)
$616

Travel billed at $1 per km.
When visiting on-site direct payment is required.
Satisfied customers only or your money back.
Pre Paid Bulk Hours
42 Hours
($77 per hour)
$3,234
6 full days, 12 half days or a combination of scheduled dates and on-demand.
84 Hours
($72 per hour)
$6,048
12 full days, 24 half days or a combination of scheduled dates and on-demand.

Travel billed at $1 per km.
Purchase order required.
Must be used within 12 months from commencement.
Prepaid hours allow you to plan regular visits for consulting, network maintenance, server upkeep and training at a volume discount price. The use of prepaid hours are reported at the end of each month showing time remaining and detailed work log. Additional bulk hours can be negotiated.
Contact us today on 0497 795 444 or use the Contact form!

Fixed hourly rate.


No call-out fees.


Simple.
Click on the Pay Now button to complete payment.

No hidden costs.


No transaction fees.


No credit card surcharges.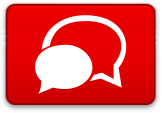 We offer a live chat service for our customers where you can talk to us directly using this web site.  No tools required.
We will provide you with a password to access the page.

Easy.


Convenient.


Fast.

We provide a service to our customers where we can offer to connect to your computer remotely.

Share your computer screen with us.


Talk to us over the phone at the same time.


Secure.
Services
was last modified:
March 31st, 2017
by